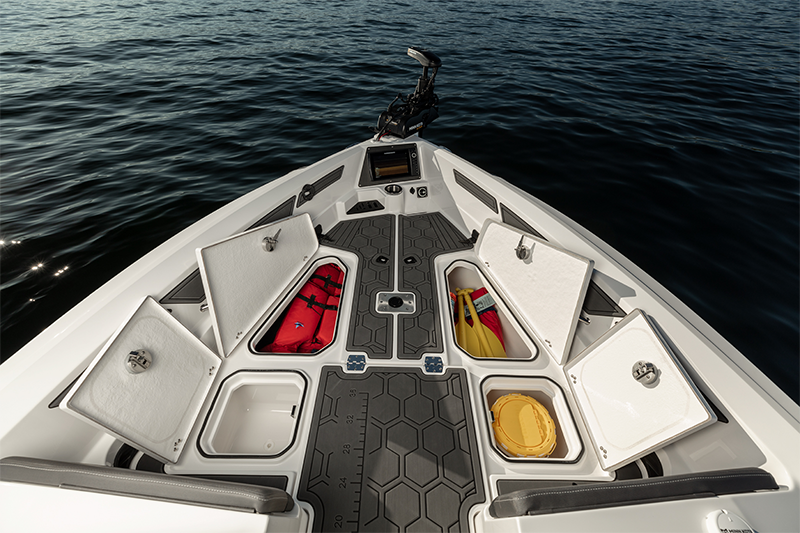 WHY FIBERGLASS
FRP allows incredible strength and lightweight compared to other materials. It also gives our designers much more ability to optimize shapes and features.
We add a layer of Kevlar into our hulls at the keel (the high impact area), reducing the chance of the hull being holed should the boat hit a shoal, deadhead or other underwater peril.
Every ounce of space is utilized for your needs without compromising structure or performance.
Fiberglass gives you years of safe boating in a timelessly styled package.
Read our recent blog: How Fiberglass Helps Maximize Boat Design